Change the look of your home, follow the new trend of Japanese furniture.
We lose more and more contact with nature, flowers, and plants.
Decorate your home with this magic vase for special occasions where you want to impress your guests.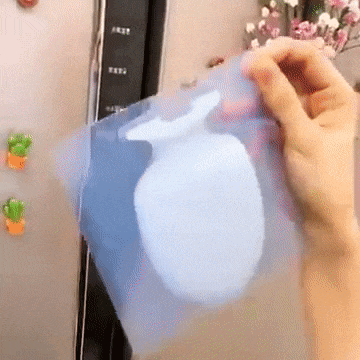 Waterproof, flexible and durable.
Shock and high temperature resistant.
It can hold up to 2.5 kg.
It is composed of a polymeric silicone structure whose micro-suction cups can support loads up to 2.5 kg!
Measure: 15cm x 15cm
Package Includes 
1* Magic Vase